Mysore
Doddengudda Estate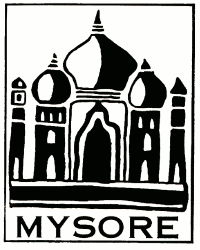 We roast this just a shade darker than "medium". If you were to compare coffees to atheletes Mysore's tend to be more your "sumo wrestler" than a "pole vaulter". Good solid full flavour with only a little "high end" complexity.

Doddengudda Estate, which has a history dating back to 1850, stands 3500 to 3900 feet above sea level.
They produce shade grown washed arabicas.
The Estate was the origin of the 'Kent' series of arabica cultivars of which this coffee is an example.